This is an excellent Bible book to read to young children. It stays very close to the text of the Bible and takes is through both the old and the New Testaments. I would highly recommend it.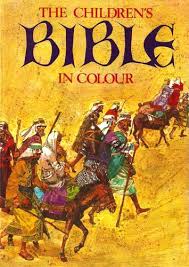 Published by Golden Press
Age: 3 – 8
Pictures: Full colour drawings, on almost every page.
ISBN: 9780307806185
Hardback
Pages: 510