This book has over 200 Bible stories and beautiful illustrations. It also has relevant facts about life in Bible times and photos of artefacts. It is an excellent choice for anyone wanting to know a little more about the history and geography of Bible times.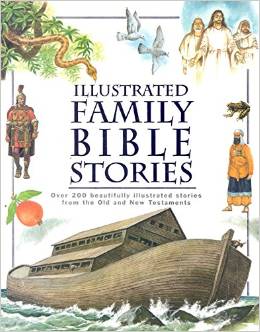 Published by Parragon
Age: 8 – 12
Pictures: Full colour drawings, photos, maps and charts. On every page.
ISBN: 978-1405459853
Hardback
Pages: 256