This well laid out Bible Study Guide is very useful for gaining a better understanding of the Bible.
The first half is a Bible Dictionary with explanations of many Bible words and short paragraphs about various people in the Bible.
The second half of the book is a Bible Study Guide, starting with how we got our Bible and continuing with a concise explanation of each of the 66 books.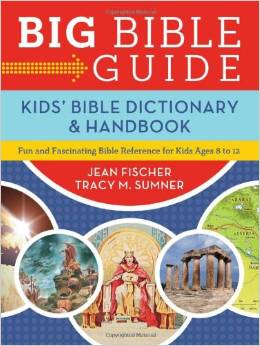 Authors: Jean Fischer and Tracy M, Sumner
Age: 8 to teens.
Pictures: Full colour photos and drawings when relevant.
ISBN: 9781624162169
Paperback
Pages: 320
Series: Big Bible Guide