This beautiful board book tells some favourite Bible stories in simple rhyme. Starting with creation and taking in Noah, Joseph, Moses, David and Daniel from the Old Testament, the stories are very simply told for the youngest children. The New Testament stories include Jesus' birth, feeding the 5000, the good Samaritan and the lost sheep. This is a lovely book to share with your toddler.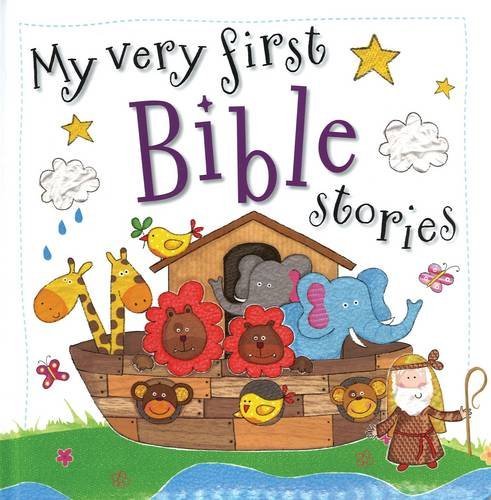 Author: Fiona Boon and Lara Ede
Age: 0 – 3
Pictures: Every two pages, there is one full illustrated page and one page with an illustrated poem.
Board book.
Pages: 24
ISBN-10: 1860249175
See also: Our Great God.