This book is all about boats and ships and traces their history through the Bible. It is a lovely book for any child interested in things marine and includes materials and instructions to make a model Roman ship.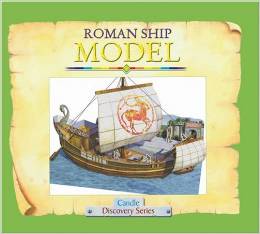 Author: Tim Dowley
Series: Candle Discovery Series
Age: 11-12
Pictures: On every page. Full colour drawings, photos and maps.
ISBN: 978-0825473623
Hardback
Pages: 32