This lovely board book is suitable for very small children. The words of seven choruses are beautifully illustrated and there is a CD with 20 choruses on it.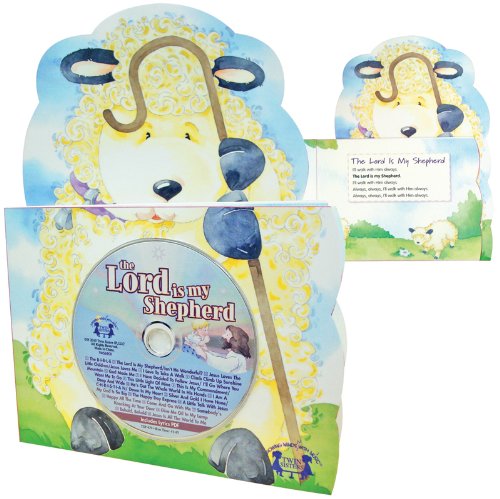 Produced by Kim Mitzo Thompson and Karen Mitzo Hilderbrend
Published by Twin Sisters Publications
Age: 1 – 3
Pictures: Full colour pictures on every page.
Hardback Board Book
Pages: 12
ISBN-10: 1599226324
The choruses are:
The B-I-B-L-E
The Lord is my Shepherd / Isn't He Wonderful?
Jesus Loves the Little Children / Jesus Loves Me
I Love to Take a Walk
Climb Climb up Sunshine Mountain
God Made Me
I Have Decided to Follow Jesus / I'll Go Where You Want Me to Go.
This Little Light of Mine
This is my Commandment / Deep and Wide
He's Got the Whole World in His Hands
I am a C-H-R-I-S-T-I-A-N / Down in my Heart
Silver and Gold Have I None
The Happy Day Express
A Little Talk With Jesus
Happy All the Time
Come and Go With Me
Somebody's Knocking At Your Door
Give Me Oil in My Lamp
Behold, Behold
Jesus is All the World to Me