Mr Pipes is an elderly English gentleman, an accomplished organist, and has a huge interest in the history of hymn writing. He has two young American friends and in this book he takes them on a tour of Germany and Switzerland pointing out many places associated with the reformation and the stories of hymn writers of that time. This is a modern story of their trip woven around the history of the reformation. The Gospel and the greatness of God is skilfully woven into the story and it's an enjoyable read with a bit of mystery included. There are black and white illustrations throughout and also the piano music for almost 20 hymns.
Anyone with an interest in where we got some of our hymns, an interest in hymn music, or studying the time of the reformation would enjoy this book.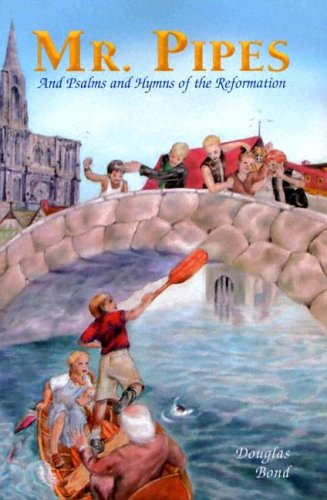 Series: Mr.Pipes
Setting: Modern times, Europe. (Germany and Switzerland)
Author: Douglas Bond
Age: 11 – 13
Hymn Writers in this book:
Martin Luther
Philipp Nicolai
Johann Michael Altenburg
Johann Heermann
Paul Gerhardt
Johann Franck
Joachim Neander
Martin Rinkart
Johann Schutz
John Calvin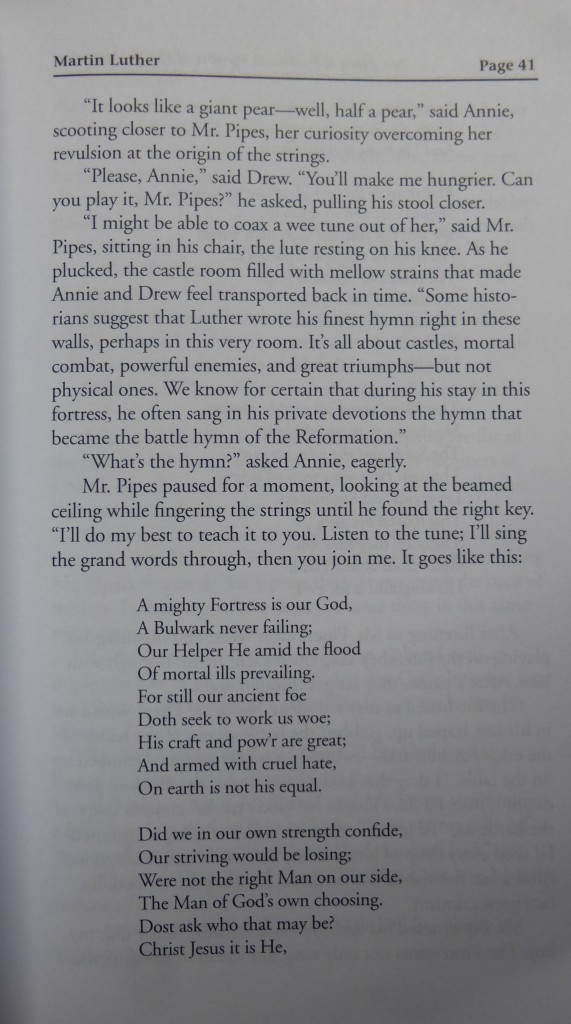 Pictures: a few full page, black and white illustrations.
Pages: 246
Soft back
ISBN: 9781930367524
See also: The Lord is My Shepherd