This beautifully illustrated book tells the story of a boy who loses his boat and then finds it again. He has to give everything that he has to buy it back.
There is a verse quoted at the end from the New International Readers Version of the Bible; 1 Peter 1 v 18 – 20.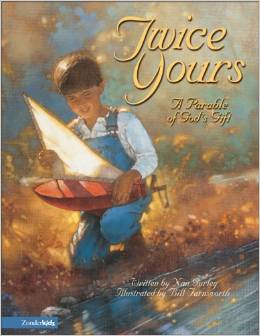 Written by Nan Gurley, illustrated by Bill Farnsworth
Age: 4 – 6
Pictures: Full colour throughout the book.
ISBN: 978-0310709206
Paperback
Pages: 32